Hynes Roofing & Home Improvement Contractors Ardmore PA
Ask us about the best warranties and guarantees in the industry Since 1974
Our

Service
Hynes has specialized teams in both commercial and residential Roof Repair, Roof Replacement, Metal Roofing, Roof Coating, Replacement Window, Replacement Doors, Chimney Repair, Siding, Gutter & Downspouts and Interior and Exterior Painting
Get Your Free Quote On Your Roofing Replacement Cost or Home Improvement Today.
Get Your Free Estimates on total solutions for Commercial Building Renovations
Roofing
Are You Looking for a Residential Roofer?
Hynes Roofing & Siding delivers expert serviced, leak-proof metal roofs, shingle roofs, slate roofs, felt roofs, steep roofs, and flat roofs. Nowadays, advanced roofing materials offer an unprecedented assortment of alternatives, in addition to new looks for existing substances.
Here's a list of 9 different types of roofing to think about for your next re-roofing job:
1. Solar tiles:
Advanced solar collectors integrate seamlessly into existing shingles, creating up to 1 kilowatt of energy per 100 square feet. They're particularly great for sunny roofs in homeowners' associations that prohibit typical solar panels. While they can help offset energy costs with solar energy, they also cost more than traditional solar choices.
2. Asphalt shingles:
Asphalt shingles are the most common roofing materials in America because they are effective in most environmental conditions. Quality varies widely, so ask whether they pass the ASTM D3161, Class F (110 mph) or ASTM D7158, Class H (150 mph) end tests and the AC438 durability evaluation. Upfront costs are reduced, but you should expect to replace the shingles after about 20 years. If you reside in a hail prone area, consider impact resistant shingles that have a UL 2218 Class 4 rating. Impact resistant shingles could be eligible for a discount on your homeowner's top.
3. Metal roofing:
Metal roofing comes in vertical tiles or panels including slate, shake and tile — and continues about 60 years. Metal excels at sloughing off heavy rain and snow, will not burn and resists high winds. It's lightweight and can be installed over existing roofs. But, metal can be noisy during rainstorms, and can dent from hail. Average prices vary between $5 and $12 per square foot, depending upon type and kind of metal — that is more than asphalt but less than concrete tiles. Corrosion also varies by substance.
4. Stone-coated steel:
Interlocking panels mimic slate, shingles or clay and withstand damage brought on by heavy rains (up to 8.8 inches per hour), winds of 120 mph, uplifting, hail and freeze-thaw cycles. Consequently, they are an economical, effective selection for wet, windy areas or areas prone to wildfires. Some stone-coated steel roofs are warranted for the life of the home.
5. Slate:
Slate roofing lasts over 100 years. It will not burn, is waterproof and resists mold and fungus. Slate is effective in moist climates but is expensive, heavy and might be easily broken when stepped on. Bear this in mind if you reside in a place that experiences hail.
6. Rubber slate:
Rubber slate appears natural and can be trimmed with a knife to match intricate roofs such as those found on Victorian houses. Rubber slate roofs can last 100 years but may be damaged by satellite dishes and walking so may also be prone to damage by hail, very similar to slate. Roofing professionals who are trained to set up rubber slate might be difficult to discover.
7. Clay and concrete tiles:
Clay and concrete roof tiles can withstand damage from tornadoes, hurricanes or winds up to 125 Mph and even earthquakes, Based on"A Summary of Experimental Studies on Seismic Performance of Concrete and Clay Roofing Tiles" from the University of Southern California for the Tile Roofing Institute. They are great in hot, dry climates. They may require additional support to keep their weight, and they're most likely to break when walked on.
8. Green roofs:
Green roofs are covered with plants and can improve air quality, reduce water runoff and insulate houses to reduce urban heat islands. However, they want extra structural support, a vapor barrier, thermal insulation, waterproofing, drainage, water filtration, soil, plants and compost. Their estimated lifespan is 40 years.
9. Built-up roofing:
This heavy roofing is composed of layers of asphalt, tar or adhesive topped with the aggregate and is just for flat roofs. These roofs may become sticky in summer, and it's harder to shovel snow from those roofs compared to smooth surfaces. They can last 20 to 25 years. The best sort of roof for you depends upon your climate, budget and home. To find out what is best in your area, consult with licensed roofing contractors and take a look at a number of the more recent developments nearby to get ideas on which kind of roofing material to use. Regardless of which kind of roof you go for, there's always a chance it can be damaged. Roofing can be costly, so you would like to ensure that you have hired an expert with a lifetime warranty.
Roof Repairs That Hynes Provides:
Steep roofing repairs
Flat roofing repairs
Emergency roofing repairs
Felt roofing repairs
Metal roofing repairs
Slate roofing repairs
Shingle roofing repairs
Roof Replacement Hynes Provides:
Steep roof replacement
Flat roof replacement
Emergency roof replacement
Felt roof replacement
Metal roof replacement
Slate roof replacement
Shingle roof replacement
Siding
Are You Looking for a Residential Siding Contractor?
Hynes offers expert siding repair and siding installations. Exterior siding has multiple functions. Considering each of these can help you find the appropriate option for your dwelling. The most noticeable objective is aesthetics. The material you choose for the exterior of your house largely influences its general architectural style. Siding also protects your house from weather and enhances insulation. Various materials work better for different climates, like those which are extremely hot versus the ones which are extremely cold. Finally, the perfect type of exterior siding affects your house re-sale value. We break down every kind, such as plastic, vinyl, cement, wood, and even more, below to assist you in finding the best choice for your dwelling. The first and most important element to think about is the sort of exterior siding to the home from manufacturers such as Hardie Siding. Pick the choice that looks best on your house and otherwise benefits you . The type of home siding for you to choose
Wood
Vinyl
Metal
Brick
Stone
Fiber Cement
Stucco
Imitation Stone and Brick
Engineered Wood
Window
Hynes offers expertly installed, leak-proof windows of every type of material made.
Everything You Will Need to Know About Window Materials for Window Replacement
If you need help picking out a material for new windows, you Are in the right place. We've got tips and information on vinyl, wood, clad, fiberglass, and much more.
Besides selecting your window style and variety of working mechanism, there are additional sensible choices to make. You will need to think about price, insulation, frame material, and much more. In general you may pay more to get a window which has greater insulating properties and a greater capacity to hold up against the elements. It's usually cheapest in the long run to set up the very best window you can spend. Window frames can be made of wood (which can be clad with vinyl or aluminum on the exterior parts ), ceramic, vinyl, or metal. Higher-quality (and generally more expensive ) windows have greater weatherstripping to keep air from filtering around the sashes. Virtually every window seals out wind once the temperature is comfortable. This compromises the window seal. Just the highest-quality windows work well when temperatures fall below 0 deg F. We'll walk you through some of the functionality values to think about, bus it is still valuable to check with a knowledgeable salesperson at a home center or window provide source to pick the best window for your budget and situation. Select and purchase your windows as soon as possible. The cheapest windows come in standard sizes, which you might be able to just pick up in a home center or door and window supply resource. Custom made windows cost more and might take a few weeks to arrive.
Windows Design for Home Including Window Factors
Most windows bear a rating sticker that provides performance scores for at least some of the following factors: R-value measures the window's ability to prevent heat transfer–how it retains uncomfortable temperatures outside and comfortable temperatures indoors. The higher the R-value, the better. U-value (or U-factor) is essentially the reverse of this R-value; it measures the tendency to transfer heat. Solar gain (also known as solar heat gain coefficient, or SHGC) indicates how much the window will heat a room once the sun is shining. Solar gain is a good thing once the weather is cold, but it can definitely raise air-conditioning prices during the summer. The higher the number, the greater the heat gain. Wind immunity , or air leakage, is measured in cubic feet per minute (cfm). There should be two numbers: one for 70 deg F and one for 0 deg F. The lower the numbers, the better the seal.
The Right Window for Your Region
In northern climates, sealing out cold is the principal concern; in southern regions, there's more concern for keeping out the heat. This map provides a general idea of the kinds of windows that are acceptable for each area; consult local window traders for more specific recommendations. U-factor refers to speed of heat transfer; solar gain refers to the warmth that penetrates the glass
Types of Windows
Vinyl Windows
This is usually the cheapest choice and is acceptable for many applications. In lower-quality versions, the weatherstripping (which is typically fuzzy) isn't durable, and a few of the plastic components can break, especially when the window is tilted out for cleaning. It may also warp if exposed to very hot sunshine. Vinyl can be painted (it helps to use alcohol-base primer ), but the paint can peel and have to be reapplied after a couple of years.
Wood Windows
Wood generally costs more than vinyl, and it occasionally has to be sealed with paint or finish to prevent rotting and sun damage. But, wood has natural insulating properties, and most people today prefer the way it seems. Some are made out of stain-quality timber, but windows which use wood with clear joints won't look good stained; intend to paint instead.
Tilt-Out Windows
Many windows tilt out for easy cleaning from the inside. Beware, however, of cheap windows for this attribute; the hardware could split as you tilt them out and snap them back in.
Clad Windows
To make a wood window durable, many manufacturers employ a cladding of aluminum, vinyl, or fiberglass into the outside portions only. Aluminum cladding can be painted, so long as you apply a primer. Typically, tinted vinyl and fiberglass can be painted without a issue, but paint might have difficulty sticking to white vinyl. You could even purchase windows with hard-baked paint finishes.
Fiberglass Windows
Along with the materials shown on these pages, some producers make fiberglass windows. Fiberglass is more durable than vinyl, less likely to contracting and expanding, and less likely to warp. It has to be protected by paint, but producers apply a challenging finish in the factory.
Double-Hung Windows
A double-hung window is the most frequent type, due to its versatility and simplicity of operation. It has a lot of specialized parts. The inside stool (often known as the inside sill) is typically just broad enough for a small plant; if it were broader, people would bump into it. Cease moldings and parting stops have to be precisely aligned so that they can seal the window, yet allow sashes to slide up and down easily. The weight-and-pulley system shown here is typical of older wood windows; newer windows utilize springs or friction to keep the sashes in place when they're raised.
Storm Windows
A well-made and closely installed storm window can work wonders for an old window, greatly increasing its insulating properties by trapping a few inches of air thickness between the window and the storm window. See instructions on choosing and installing storm windows.
Other Window Features
Flanged and Block Frames
A flanged window attaches to the home with a flange that's nailed or screwed to the outside sheathing. A block-framed window has no flange and slides into an opening. It's the perfect choice when you wish to install a replacement window within an existing frame.
Glazed Panes
Single-glazed windows, with a single pane of glass in each sash, are the most inexpensive form, but they allow loads of heat transfer, which makes for hefty heating and air-conditioning expenses. In an older window that the pane is usually held in place with glazing compound (putty) on the exterior. With newer windows snap-in molding bits take the place of the putty. Both panes are sealed with a space between them that creates the insulating material. The thicker the air distance, the greater the insulating material. These aren't common, because the excess insulation they offer isn't generally considered worth the substantial additional price. You may raise a double-pane's energy by ordering it with argon or krypton gas between the panes as opposed to air. Gas-filling usually costs more and can add to shipping time. The gasoline will leach out, but very slowly; after 20 years the pane will retain 90 percent of its gas.
Removable Grids
A removable grid attaches over one pane to present the appearance of an old-fashioned window or doorway with muntins and several little panes of glass. The grid lifts off thus cleaning the window is much simpler.
Home Improvements Windows Hynes Provides:
replacement window window casement replacement replacement new construction window
replacement window window replacement glass replacement for window home windows home improvements windows windows designs for home home windows design windows design for home home windows designs window installation services home windows replacement window installation costs new window installation
Door
What Type of Front Door Material Is Right for Your House?
Hynes Roofing & Siding offers professionally installed, leak-proof terrace and storm doors for your home in addition to a huge array of windows. What's the lovely new doorway or new windows if they are not installed properly? Not sure if you will need a replacement or what substitute to get? Hynes offer a free in-home consultation or quote for your next door or window replacement project. Wood, fiberglass, steel or solid glass–there are an assortment of options to fit your taste, your personality and your budget when it comes to selecting an exterior door.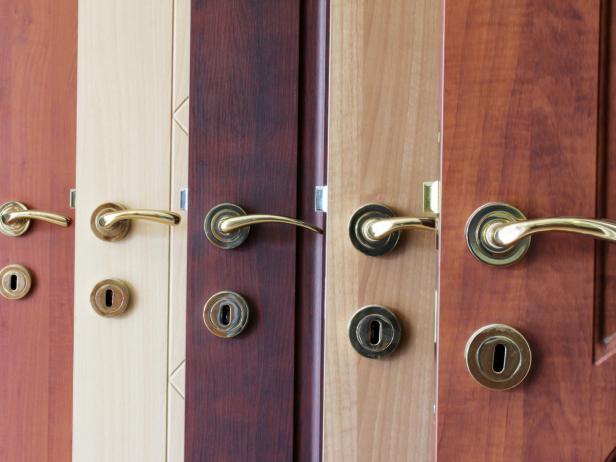 So, you're wondering which sort of front door substance is the best option for your dwelling. You are not alone. The amount of styles and choices leave much to your taste, but you can narrow down the material choices for exterior doors into four major categories: wood, fiberglass, glass and steel. Read these fundamentals on each of the choices before searching for your next entry door.
What is more wood entrance doors are also easy to personalize with ornamental glass accents, transoms, or side lights. 1 thing to note, however, is that over time, wood can obviously warp because of the elements of the outside. This might result in a rest from the door's air-sealing capabilities. Bear this in mind, knowing that you might need to replace exterior wood doors more often than those made from steel or fiberglass.
If you want the look of wood with a bit more durability, consider a fiberglass entry door. These doors can be stained in a variety of colors to give you the same beautiful look of traditional wood. They can also be ordered in numerous hues or painted in any color of your choice. As noted, they are more durable than traditional wooden doors and generally stand up against small dents and nicks. Fiberglass entry doors also have an insulated core, which offers additional protection from the elements. When it comes to cost they may be slightly more expensive than wood options; however, their long-term energy savings may be enough to pay you back down the road.
If you opt for a steel front door, know that you're potentially choosing among the safest options concerning intrusions. Metal entry doors have insulated foam using a steel panel on both sides. But while this may make them incredibly strong and help to keep cool winds from slipping into your house, if the door does get a dent it can be tough to fix and will likely not pop out of this substance. This may lead to the need to replace the whole steel entry door.
Finally, you might pick the option of a good glass front door to your home's entrance. Glass exterior doors may have a variety of experts — perhaps most importantly the opinion you'll have from inside and the amount of natural light that they allow into your area. On the flip side, these are also viewed as cons depending upon your personal preferences; together with all the natural light that flows inside, you could also be bringing in cold air in the cracks of door and the view of the outside that you like can also give neighbors a glimpse at what is happening inside the home. If these variables concern you, pick a wood, steel or fiberglass door which has the choice to install glass sidelights or transoms. You could also set a glass door on the front of your home with one of those three additional choices for the best of both worlds.HYnes Provides the next Door Replacement Home Improvements:replacement front door front door replacement front doors replacement replacement patio door replacement front doors back door replacement replacement front doors prices replacement front doors wood
Gutter & Downspout
Types of Gutters and Costs That Hynes Provides:
Basic Types of Gutters
Let us start with shapes. There are two basic types, and they are referred to by the form of their cross section. 1. K-style gutters have flat bottoms and backs, and the front side of the gutter generally includes a decorative shape, including a curve or ogee, that imitates crown molding. Many styles are available.
2. Half-round gutters are just what the name implies: half-round tubes. Half-round gutters frequently are found on older, historic houses.
In general, K-style gutters have twice the capacity of their half-round cousins of the same width, and cost up to 50% more per linear foot.
Gutter Materials
gutters guards, gutters with guards, seamless gutters, install gutters, installation of gutters, gutters install gutters installation gutters installing rain gutters, installing gutters gutters repair, gutters installers ,repair gutters,downspout gutters & downspouts
buried downspouts burying downspouts chain downspouts chains for downspouts decorative downspouts downspouts downspouts and gutters downspouts drainage downspouts extensions downspouts for gutters downspouts gutters downspouts home depot drainage for downspouts gutter and downspouts gutter downspouts gutter downspouts extensions gutter extender for downspouts gutters & downspouts gutters and downspouts gutters downspouts home depot downspouts rain chain downspouts rain gutters downspouts round downspouts splash blocks for downspouts underground drainage from downspouts
Masonry
How Much Do Mason Contractors for a Masonry Repair Cost?
If your rock measures are crumbling or you need brick or base repair, it's time to call in your Hynes professional for masonry restoration. Their masons are skilled craftsmen who build and repair structures made from brick, stone, tile, concrete and similar materials or who replace aging brick joints. They have masons that are dictated by the materials they're trained to work with and the home improvement project you want to complete. To repair the concrete on your back patio, you will see a cement mason; to fix a cracked section on your marble bathroom, you'll hire our stonemason. There are many reasons to call Hynes, you might need masonry repair. As houses age and settle, the mortar might become loosened, resulting in crumbling or displacement of masonry work. You might need new mortar between bricks, or fresh bricks to replace old ones. Natural disasters such as flooding, earthquakes, or intense storms can cause concrete or stone to take a beating and need patching or repair of an whole section. Accidents can cause the need for masonry repair, as can good old-fashioned wear and tear. Masonry repair and maintenance is most often necessary for fireplaces, chimneys, patios, porches, sidewalks or walkways, foundations, indoor flooring, walls, stairs, and outdoor landscaping. Masonry professionals can tackle anything from a minor repair or cosmetic issue to major structural work. Masons can also perform demolitions and complete rebuilds for masonry work which would cost more to fix than to replace. Common reasons that homeowners call for masonry repair include cracks on stone or brick, cracks in old mortar, water leaks, structures which lean and cracked foundations. Another frequent project is demolishing an old brick wall and replacing it with a more modern outdoor brick. If you're ready to address unsightly or harmful masonry problems, here are the factors that affect the average price of masonry repair. Type of repair As with any building project, the specifics of your particular masonry repair job will determine cost. Prices vary for different repair jobs, depending on the quantity of damage and what is required to fix it. Typically, preventive maintenance and routine repairs prevent larger structural issues, so investing in smaller repairs as they're needed will save you money in the long run. Here are some examples of different projects and their typical cost quotes: Masonry repair company in Pa, NJ, De, and Md.. Brick-in a doorway space on a church (which makes it appear as though there never was a door): $892. This cost includes bricks and materials, 12 hours of labor, and sourcing materials (like special mortar to match present mortar on the building) Repair of 30-foot slate sidewalk: $1,500. This cost includes removing loose slates, grinding out damaged mortar, relaying mortar and stone, regrouting, 32 hours of labor and all materials Patching, sealing and waterproofing rock to protect it from fissures and cracking after thermal expansion (freezing and thawing of water in cracks): $200-$300. Chimney repairs: $300-$1,000. Pricing varies greatly depending on chimney height, location, presence of a chimney crown, along with other factors. Tear out and reconstruct a structure, such as a stone staircase, which has not received regular maintenance or repairs: $4,000-$5,000 Type of stone The Hynes masons include the cost of the stone in the cost per square foot for their services. When charging a square foot complete, the more expensive the rock you require, the greater the price per square foot. Standard flat round stone: $20-$30 per square foot, including materials and labor Pennsylvania flat rock: $40-$50 per square foot, including materials and labor (requires hand-chipping of rock ) Prefabricated stone: $60-$80 per square foot, including materials and labor The total price includes the mason's time and cost for purchasing and transporting the stone. Clients have the potential to save by buying the stone themselves, but the further the job site is from the distributor, the higher the delivery fees will be. It's also difficult for the homeowner to understand precisely how much and what type of stone you'll want. If you're buying the stone yourself, always confirm with the mason that you have the appropriate material before purchasing. Unlike home goods, you can't always return cut-to-order stone. From the Boston, Massachusetts, area, local rock delivery costs can range between $100 and $150, on average, when a client buys the stone independently. If you would like to use imported stone, you may need to pay much higher fees and plan for shipping times when you schedule installation and fix dates. Type of brick Brick looks great, is durable, provides great insulation and — unlike timber — does not need paint. You might have brick siding on your home, brick pathways through your yard, or a brick chimney and fireplace you like during winter. Brick doesn't want a good deal of maintenance but does require attention if the mortar or bricks are deteriorating or you notice breakage or sagging. Various types of brick are used for different masonry jobs. By way of example, you don't have the very same bricks inside the firebox of your fireplace (fire bricks) that you do on the side of your home (brick veneer). Because of variation in the price of different kinds of bricks, the bricks you need will also have an influence on the overall cost of your masonry repair. Usually, the more costly the brick, the greater the price per square foot. Here are some typical price examples of what a masonry firm based in the greater Philadelphia metro region: Cheaper brick: $20-$30 per square foot, such as labour costs Typical brick: $70-$80 per square foot, including labour cost Brick jobs requiring scaffolding (the brick has to be lifted in the atmosphere ) or projects with difficult accessibility: $100+ per square foot with labour price Minimum service fee Some masonry repair services charge a minimum fee no matter how small the job, depending on the location of the job and the mason's availability. The Hynes masons provide free quotes for their services, so you should not expect to pay someone to come out and assess your project. You typically will not be billed the minimum service fee unless you hire the mason to do a repair job for you. Expert Masonry Experience Masonry is a skilled trade, and masons hired by Hynes with years of experience and training typically According to the U.S. Department of Labor, here are some of the abilities that an experienced Hynes mason will have: Read blueprints or drawings to calculate materials needed Layout patterns, forms or foundations based on plans Break or cut materials to required dimensions Mix mortar or grout and spread it on a slab or foundation Clean excess mortar with trowels and other hand tools Build corners with a corner pole or by constructing a corner pyramid Align structures vertically and horizontally, using levels and plumbs Clean and polish surfaces with hand or power tools Hynes Mason Contractors THERE ARE SEVERAL KINDS OF IN-HOUSE MASONS. There are stonemasons, brick masons and bricklayers, cement masons and concrete finishers, and terrazzo workers and finishers. To know what type of Mason You Ought to hire for your job, the U.S. Department of Labor outlines the services that Masons in each area of specialty provide: Cement masons and concrete finishers place and finish concrete. They may color concrete surfaces, expose aggregate (small stones) in walls and sidewalks, or make concrete beams, panels and columns. Through the process of pouring, leveling and finishing concrete, cement masons monitor how the wind, heat or cold affects the curing of the concrete. They use their knowledge of the qualities of concrete to ascertain what's happening to it and take measures to prevent defects. Some small jobs, such as constructing sidewalks, may require the use of a supportive wire mesh called lath. Stonemasons build stone walls and set stone exteriors and flooring. Using a unique hammer or a diamond-blade saw, workers cut stone to make a variety of shapes and sizes. Some stonemasons specialize in setting marble, which is very similar to setting large pieces of stone. Terrazzo workers and finishers,also known as terrazzo masons, create decorative walkways, floors, patios and panels. Much of the preliminary work of pouring, finishing and leveling concrete for terrazzo is similar to that done by cement masons. Once the terrazzo is thoroughly set, workers correct any depressions or imperfections using a grinder to create a smooth, uniform finish. Terrazzo workers also install decorative toppings or polishing compounds to new or existing concrete. The Way to hire a mason If you need repairs done to your masonry, you'll want to hire a seasoned professional like Hynes for security, quality and our masonry company guarantee. Masonry is a trade which requires years of apprenticeship and on-the-job training. Make certain you're hiring a trained mason. If done wrong, the job may need to be redone or require further repairs, which ultimately increases the cost. Protect your investment by giving us a call for your free quote, requesting to see examples of the mason's work, and confirming that the person who has the experience will be on your job as opposed to a more junior employee. Other businesses utilize sub mason contractors. In virtually all states, there are no requirements, licensing or certifications that's required to call oneself a mason and supply masonry repair services. An exception is California, which demands a masonry contractor's license for any workers providing more than $500 worth of masonry services. Due to the lack of formal regulation, it's doubly important to do your due diligence and see how Hynes is better when researching possible masonry companies. Once you have a vetted a valid professional, make sure to have a signed agreement that outlines the scope of work, the specific type and quantity of materials that will be utilized, and the project timeline. Be wary of an organization that demands full payment before they begin your masonry repair job. masonry masonry stones stone masonry masonry stone masonry contractors masonry contractor brick masonry masonry brick masonry siding masonry homes wall masonry masonry wall block masonry masonry blocks masonry construction masonry repair masonry constructions masonry bbq masonry companies masonry company
Painting
Hynes Shares Secrets of Pro Painters – Painting Exterior & Painting for Interior
Learn how to paint the interior of your home from Hynes who reveal some of the things that make them so good at their craft.
Most of us can do an okay job of painting a room. But Hynes seasoned professional does a great job. Obviously, pros have more experience than the average homeowner, but they also know techniques and tricks that make them better painters. Here are tips from our painting team. For instance, their secrets won't cut painting time. Our pro painters spend two to four days on an average-size room. That's how long it takes to prep, prime and paint correctly. It's more work, but when you stand back to admire the results, you'll agree it's time well spent. Clear the Decks To begin, move everything out of the room. Every painter we spoke with had a horror story about the time he didn't follow Rule No. 1. Bigger pieces of furniture can sometimes be left covered in the center of larger rooms, but if you are repairing drywall, "Take everything out. Drywall dust goes everywhere." Remove doors, light fixtures and hardware, and label everything with masking tape. Also, invest in drop cloths. "It's surprising how well a few drops of paint can cover a floor," says lead interior painter. Buy high-quality drop cloths, such as canvas or paper-backed plastic. (Paint soaks right through lightweight fabrics and bedsheets.) Plastic sheeting works, but it's very slippery and doesn't absorb drips.
Preparing the Surfaces for Interior Painting
Find, then fix, cracks and dents Even an old lamp with a bare bulb held close to a wall will make minor cracks, bumps or nail pops jump out. Our team uses painter's putty or a lightweight spackle for minor cracks and dents; some use plaster of Paris for dents deeper than 1/8 inch. Instead of the standard tape-and-spackle method for bridging over recurring stress cracks, they use a rubberized spray-on primer called Good-Bye Crack. Damaged wood requires a slightly different approach. "Don't use spackle on wood," says Toto, "because it just won't stick." For damaged trim, they use painter's putty or a two-part wood filler, such as Minwax's High-Performance Filler. Smooth any repairs, bumps, and nibs with a drywall pole sander. For smoother walls and better adhesion, some of our pros sand all previously painted walls regardless of the shape they're in. Do two-step sanding Sanding not only feathers out chipped paint but also provides "tooth" for the next coat of paint. For glossy trim, use a sanding sponge rather than sandpaper. Sponges mold to the shape of the trim and last longer than paper. When applying latex over alkyd paint or when he is not sure of the original finish, They follow the hand-sanding with liquid sandpaper to make sure the surface is completely de-glossed to prevent incompatibility problems. "I've seen homes where latex was used on oil-painted trim, and the paint started to peel in less than a year," says Mr. Hynes. All walls get a sponge-bath Unless you like textured walls, don't paint over dust. Wash the walls with trisodium phosphate (TSP) or a mild cleaner, like Jasco's TSP No-Rinse Substitute. For smoke-stained walls, Toto uses a 50/50 solution of bleach and water. To clean a wall, use two buckets. Load up your rag or sponge from your cleaning-solution bucket, and scrub. Before redipping, rinse the sponge in a second bucket filled with clean water. Caulk all those cracks Filling gaps with a paintable acrylic-latex caulk cuts down on drafts and makes your trim look better than new. The secret to using caulk is to cut the tip smaller than you think it should be; too much caulk makes a mess. Also, instead of using a nail to break the inner seal, use a small wire so you don't stretch out the nozzle. Also consider buying a dripless caulk gun, which will automatically back off the pressure after each pull on the trigger to prevent unwanted oozing. Use tape The pros were split on this tip. "Masking tape is problematic," says one of the team members "Paint can bleed behind the tape, or remove the paint it's stuck to if you use old sytle painting tape." Another problem is bridging. "Latex paints form a skin," . "Removing painted tape can tear the skin, resulting in a ragged rather than a sharp line." Lastly, taping takes time. "Learning how to cut in with a brush takes practice, but if you can do it, you'll leave most tapers in the dust," per Hynes team. (Cutting in is painting just the surface you want, not the surface adjacent to it — for example, where a wall meets the ceiling.) On the other hand, "If you can't cut in, you can't beat tape," says Span. The pros we spoke with all recommend painter's (blue) tape because it's easier to remove than masking tape. To prevent bleeding, Span uses a putty knife to bed the tape. After letting the paint dry, he scores the edge of the tape line with a utility knife to avoid tearing the paint.

Selecting the Paint Interior Painting Colors
Pick a powerful primer Primers aren't just diluted paint. They're formulated to establish a solid, even base, seal stains and ensure that the topcoats of paint go on smoothly and bond securely to the surface. "Most homeowners use latex primers, but the pros stick to alcohol and alkyd primers because they'll cover almost anything," says John Weeks, of John the Painter in Mobile, Alabama. Primer can affect the appearance of the topcoat. "It's okay to spot-prime the ceilings but not the walls, because primed spots will show," adds Span. Buy quality paint In general, glossier paints are more stain-resistant and scrubbable. But a higher sheen also highlights any imperfections in the wall or in the paint job. "Flat paints are fine for ceilings and formal rooms, but for most of my customers, I recommend an eggshell gloss. It's good for hallways, kids' rooms, even kitchens and baths," says Mark. It seems that latex paints have won over even the most finicky painters. "Though we still use oil-based paints for restor-ation work, latex paints are fine for interior walls and new trim," says Toto, "as long as you don't go cheap on the paint." All of our pros have their personal favorites, but they agree that good paint does not come cheap. "You'll spend $27 to $50 per gallon for a top-shelf paint," says Weeks. The pros also agreed that using two coats of paint will result in the best-looking job. Don't skimp on the coverage; if you're covering more than 400 square feet per gallon, you're spreading it too thin. Also, keep 1/4 to 1/2 gallon on hand for touch-ups. Supercharge paint "Modern paints dry too quickly, and are difficult to brush out," says John, who uses paint additives, such as Floetrol for latex paints and Penetrol for alkyds. "Adding a few ounces per gallon slows drying time and makes the paint more workable," he says. Another problem is bridging. "Latex paints form a skin," says John. "Removing painted tape can tear the skin, resulting in a ragged rather than a sharp line." Lastly, taping takes time. "Learning how to cut in with a brush takes practice, but if you can do it, you'll leave most tapers in the dust," John says. (Cutting in is painting just the surface you want, not the surface adjacent to it — for example, where a wall meets the ceiling.) Although there are mildewcide additives, our pros prefer using bathroom and kitchen paints that have built-in mildew fighters. "These paints will prevent mildew from forming, but they won't kill mildew that's already there," John points out. Because leftover mold spores can live beneath the paint and eventually work their way through to the surface, you should also prep bath and kitchen surfaces. First, wash down the walls with a bleach solution (3/4 cup of bleach per gallon of water) then seal with a stain-blocking primer, such as Zinsser's Bulls Eye 1-2-3 or Kilz's Total One.
Choosing the Right Painting Equipment by a Painting Contractor
Roller rules The perfect roller would hold a roomful of paint, leave the right amount of texture, wouldn't spray or fuzz, and would be easy to clean. Until somebody invents the ideal one, follow these tips to choose the right roller. "The longer the nap, the more paint the roller will hold, but it will also create more texture." says John. "A 1/2-inch nap lamb's-wool roller holds plenty of paint without too much texture," says John. "Less expensive rollers can work," says Mark. "Just wash them first in dishwashing liquid to remove any stray fibers." Most of the pros we spoke with prefer 9-inch rollers over 18-inch models — they are lighter, cheaper, and easier to use. Despite these shortcomings, Maceyunas swears by the wider roller. "The roller can do a whole wall in a few up and down strokes instead of in several dozen W and M strokes," he says. Use a bucket Interior painting companies prefer 5-gallon buckets with a roller grid to roller pans. They hold more paint than pans and, says Eric, "It's tougher to tip over a bucket." A bucket also lets you box, or mix, two or three cans of paint to avoid color discrepancies. To use a bucket and grid, dip the roller a quarter of the way into the paint and run it over the ramp to work the paint into the nap. Work with a painter's rod A painter's rod, or pole, can help you paint ceilings more quickly — no climbing up and down ladders required. And there's no need to stand directly underneath the area you are painting, so you won't catch every wayward splatter. A pole is also great for walls and floors. The pros were split over whether the 4- or 8-foot pole is best for everyday use, but they all agreed that a telescoping rod is the best bet. Its all in the brush A good paintbrush is key to a professional-looking finish. "A quality brush costs $15 to $25, but you'll discover that pros aren't as talented as you thought," says John. "The equipment has a lot to do with their success." Most of our pros prefer natural-bristle brushes for oil-based paints, but they recommend synthetics for all-around use. When choosing a brush, pay attention to the bristles. Synthetic brushes are made of nylon or polyester, or a combination of the two. Poly bristles are stiffer, which makes them good for exterior or textured work, but for fine interior work, Mark uses softer nylon brushes. Look also for tapered bristles, which can help you work to an edge, and flagged tips, which help spread the finish smoothly and evenly. Brushes are available in 1- to 4-inch widths. Most painters keep an arsenal on hand to match the job. "Use common sense," says Mark. "A smaller brush gives you more control, but no one wants to paint a door with a 1-inch-wide brush." John recommends starting with a 2- or 2-1/2-inch sash brush. The angled brush makes it easier to cut to a line and puts more bristles on the work than a square-tipped brush.
Interior & Exterior Contractor Painting Tips
Load it right Ideally, you want as much paint on the brush as you can control without making drips or blobs. To do this, John dips his brush about 1 1/2 inches into the paint, then taps (not wipes) each side of the brush against the side of the can. Tapping knocks off the drips and forces the paint into the bristles. "The brush releases the paint just like a fountain pen," he says. Weeks agrees, saying, "Just be sure to keep your brush moving, or it'll start to drip." For more delicate work, such as when you're painting trim or window sash, you'll want less paint on the brush. Doherty again dips and taps his brush, but this time he also scrapes the sides against his can. "The outside bristles are drier and easier to manage," he says, "but there's still plenty of paint on the brush." Cut in – keep it close "Cutting in is an acquired skill, but it's something you can't do at all with a ratty brush," says Doherty. When cutting in on a wall, he loads his brush and spreads out the excess paint, then works the brush up to the line between wall and ceiling. A brush stroke that's too wide creates a hatband, or smooth brushed band, on the very top of the wall where it meets the ceiling. To avoid this, Dixon recommends rolling first and then cutting in with a brush. "A good roller can get within 1/2 inch of the ceiling," he says. "You'll save time by not brushing more then you have to." When painting baseboards, "a wide taping knife makes a good paint guard," says Eric. "Just keep the blade clean to prevent drips from working around the edge of the knife." Work from the top down After painting the ceiling, work from the top down: Start with the crown molding, then do the walls and then paint the casement molding around the windows and doors. Do baseboard molding last. "Painting the baseboards last keeps dust and grit from traveling off the floor, onto the brush and then up onto the freshly painted casements," explains John. Double-check your work Between coats, you'll want to back-prep or sand off any bumps, before applying the next coat. Use a light to check the surface for drips, roller flecks, or other imperfections. Focus on painting windows The best time to tackle windows is in the beginning of the day, when you're fresh," says John. "But it still takes me an hour to do a standard window." For double-hungs, begin by raising the inner sash and lowering the outer sash until their positions are almost reversed. Paint the lower half of the outer sash first, then the entire inner sash. Once the lower sash is dry, return both to their normal position, but leave them slightly open. Finish painting the outer sash. "Windows take too long to tape," says John When painting, overlap the glass by 1/16 inch to seal the wood. Do doors right not wrong Most painters have no problem painting doors in place, but they recommend you lay the door on sawhorses and work horizontally. If you have a paneled door, start with the panels and work from the outside edges in toward the center. "Watch the corners — paint loves to puddle," warns Dixon. While the paint is still wet, lightly "tip off" the panel with an almost dry brush. (Tipping off is pulling the brush over the surface to level out the finish.) When painting the stiles (vertical) and rails (horizontal) just follow the grain of the wood. When the grain changes abruptly, for instance, where the rail meets the stile, don't stop your brush stroke — you'll only leave a lump of paint. Apply paint across the joint with a full stroke, and then tip off the overlapping section by pulling the brush in the direction of the grain. "Make sure the door is dry before painting the opposite side or rehanging it," says Eric. Daily cleaning is not needed Most pros don't bother cleaning brushes and rollers if they are going to use them the next day on the same job. "Latex paint dries slowly in cold temperatures," says Eric. For two-day jobs, he wraps the rollers and brushes in plastic grocery bags and sticks them in the refrigerator. "Just allow the roller to return to room temperature before reusing it," he says. Roller covers are almost impossible to clean thoroughly. Most pros buy new covers for each job. Expect touch-ups everyone does Accidents happen. Keep a cheap sponge brush on hand to blend a patch with the rest of the wall or woodwork. To mimic the look of a roller, simply dab on the paint.
Call Hynes for Interior & Exterior Painting
Relevant Searches:
painting exterior painting for interior exterior painting painting interior interior painting painting in home painting the house exterior painting for exterior of the house house painting exterior painting houses exterior exterior painting house exterior painting for house exterior painting of houses painting interior house painting for house interior interior painting house interior painting colors interior painting colours interior painting of house house painting interior interior house painting interior wall painting colors
100%  Satisfaction  Guaranteed!
Hynes Roofing, Siding & Home Improvement Contractors Ardmore PA is the area's leading roofing contractor for Ardmore commercial roof repair, commercial roof replacement, and new commercial roof construction. Regardless of the roof services your business, industrial, or institutional needs, HYNES Roofing Company Ardmore offers you superior customer service and results. Call HYNES Roofing Company today to get started!
Commercial Roof Repair
We Get Commercial Roofing Repairs
We know that a roof repair for your business is a priority, and we know you have different priorities than a homeowner repairing a shingle roof. Of course, it has to look good and leak proof. But it also must protect your commercial or industrial building for many years. You're looking at a balance sheet, not just at the appearance. We understand all of that at Hynes. We've been providing that kind of quality business and commercial roofing in the tri-state area for over 30 years. If you're trying to find the right business or commercial roofing contractor for your restaurant, manufacturing plant or multi-family structure roof repair, you owe it to yourself to see what we can do for you.
The Hynes Difference
We only use the best roofing materials for every job. And we warranty the products we use. That really matters when you need to watch the bottom line year after year.
We can match your building's style and design with a new roof that will enhance its appearance. There's no need to compromise on your Austin roofing project.
We provide certified roofing repairs by trained professionals. Not every roofing company can say that. In fact, only 3% of U.S. roofers have earned the GAF Master Elite Roofer designation. Anyone can call themselves a commercial roofing contractor. But certification is limited to those few who can prove their expertise. We're honored to be among those few.
We offer a variety of roofing products, including Duro-Last prefabricated roofing systems, EcoStar roofs, GAF Shingle Roofing, metal roofs and IB Roof Systems. Durability is critical in our humid hot weather and damaging winds.
Whenever possible, our craftsmen will build your flashing on the job site so that it fits just right. That means a better seal against leaks down the road.
Call today, and one of our Emergency Project Planners will assist you in selecting the metal roofing, tile roofing, shingle roofing, flat roofing, or specialty roof that's just right for you. Tell us about your industrial, multifamily or commercial roofing project, and we'll be in touch to give you a FREE estimate
Call now to schedule your emergency repair to your leaking roof.
Commercial Roof Replacement
Do You Need an Industrial Roof Replacement?
HYNES Roofing Company Ardmore offers expert roof replacement services
How can you tell that you are in need of a commercial roof replacement? Over time, the elements will start to wreak havoc on your system. From leaks to shrinkage, you may notice a variety of different problems arise. While commercial roof repair services are available to take care of these issues, eventually you will require a replacement. If you notice that you are requesting repairs on a frequent basis, it may cost effective to replace your roof. We are happy to meet with you to discuss this option.
A Full Commercial Roof Tear-Off
What does a commercial or industrial roof replacement entail? The process starts with a full commercial roof tear-off of the existing structure. From prying up shingles to carting off old materials, we perform a complete removal of every part of your roof. By taking care of this essential service, our contractors create a blank slate for the new roof.
Roofs do not last forever.
If your system is starting to show signs of aging, we are here to provide you with an effective solution for every issue. Depending on the type of roof you currently have on your business, you could find yourself in need of a commercial roof replacement after 15 to 40 years after installation.
Commercial New Roof Construction
Commercial Roofer in PA – DE – MD – NJ
METAL – EPDM AND TPO ROOFING
As a property owner of manager are you tired of getting the runaround by roofing contractors? Do you wish you could find an honest knowledgeable roofing contractor that will give their honest assessment and treat your property as their own? If so then look no further. At American Roofing and Remodeling, we strive to be the best we can be in the service we offer. As a leading commercial roofing contractor in Montgomery County PA, this means having only the best products to offer, trained sales staff, the best commercial roofing technicians, and the best tools in the industry. This is why American Roofing and Remodeling is able to offer up to 30 Year labor and material warranty on single ply roofing systems. American Roofing and Remodeling is the roofing company you want to call to handle all the roof maintenance for your building. From fixing and maintaining your existing roof, flat roof repair, to complete roof installation, we offer superior service at competitive prices.
WHAT OUR PROCESS IS FOR CHOOSING THE RIGHT ROOFING SYSTEM
Choosing the right roofing system for your commercial building is probably the most important choice, and there are a number of factors that will help you in your decision. Commercial buildings, strip malls and warehouses can be different in many ways. Things like the kind of roof deck your building has, draining system, permits and specs etc can determine which product to use. In most cases we get a manufacturers spec for the building the work is being performed on. A lot of times the manufacturer would rather see one product over another in order to achieve the maximum warranty that the manufacturer will give. This is where American roofing and remodeling comes in and works with the manufacturer and the building owner to make sure the best roofing system with the best warranty for the best price is being put on the building. Give us a chance to earn your business, we will not let you down.
HERE ARE THE MANUFACTURERS WE ARE CERTIFIED WITH THAT ARE CAPABLE OF PROVIDING UP TO A 30 YEAR NDL WARRANTY (NO DOLLAR LIMIT )
GAF Master select for TPO, Self adhered SBS, and roof coatings (up to 30 year NDL) -Versico cerfified for TPO and EPDM (up to 30 year NDL) -Genflex/Firestone certified for TPO and EPDM (up to 30 year NDL) –RPI certified for EPDM and TPO (up to 20 year NDL) –GAF Master Elite for asphalt shingles (up to 25 year labor defect warranty) -IKO shield master for asphalt shingles (up to 20 year defect warranty)
Call Hynes Commercial Roofing Contractors Today
Location
History
Ardmore
is an
unincorporated community
and
census-designated place
(CDP) in
Delaware
and
Montgomery
counties in the
U.S. state
of
Pennsylvania
. The population was 12,455 at the
2010 census
.
[1]
Ardmore is a suburb on the west side of
Philadelphia
, within
Lower Merion Township
in Montgomery County and
Haverford Township
in Delaware County. Originally named "Athensville" in 1853, the community and its railroad station were renamed "Ardmore" in 1873 by the
Pennsylvania Railroad
, on whose
Main Line
, west out of Philadelphia, Ardmore sits at Milepost 8.5.
Geography
According to the United States Census Bureau, the CDP has a total area of 2.0 square miles (5.1 km2), all of it land.[1] Ardmore is adjacent to Wynnewood (east), Haverford (west), Gladwyne (north), and Havertown (southwest). Residents from South East Ardmore and Wynnewood cooperate as the ArdWood Civic Association. The Ardmore Progressive Civic Association serves the historically black section of Ardmore bordered by ArdWood Civic Association, Haverford College, Montgomery Avenue, and the Montgomery/Delaware County line. The North Ardmore Civic Association represents residents of North Ardmore and Wynnewood north of Montgomery Avenue. The South Ardmore Betterment Alliance is a community group in the southern (Haverford Township) portion of Ardmore which organizes various community activities.
Ardmore's train station is served by SEPTA Regional Rail's Paoli/Thorndale Line (commuter) and Amtrak (intercity) passenger trains. Residents and visitors enjoy several recreation areas, including South Ardmore Park, which is located in neighboring Wynnewood, though many mistake it for Ardmore. Suburban Square, opened in 1928 as one of the earliest shopping centers in the United States, is located adjacent to the Ardmore train station.[5] Ardmore contains the nation's first suburban branch of a major department store, the former Strawbridge & Clothier which opened there in 1930;[6] the former Suburban movie theater—now Not Your Average Joe's Restaurant; the newly relocated Ardmore Farmer's Market; an Apple Store, and the usual selection of mall shops. Other landmarks within the Ardmore Progressive Civic Association borders include the Ardmore Post Office and Ardmore Public Library (part of the Lower Merion Library System) on South Ardmore Avenue; the Ardmore Ice Skating Club on Greenfield Avenue; a public swimming pool; lighted tennis/basketball courts; the community center known as "The Shack"; and two senior housing projects.
Two sites, located in the Haverford Township section of Ardmore, the Merion Golf Club East Course and Pont Reading are listed on the National Register of Historic Places.
Demographics
As of the 2010 census, the CDP was 76.8% White, 12.9% Black or African American, 0.1% Native American, 4.1% Asian, 0.1% Native Hawaiian and Other Pacific Islander, 1.2% were Some Other Race, and 2.3% were two or more races. 4.0% of the population were of Hispanic or Latino ancestry.
As of the census[11] of 2000, there were 12,616 people, 5,529 households, and 3,129 families residing in Ardmore. The population density was 6,588.5 people per square mile (2,550.3/km²). There were 5,711 housing units at an average density of 2,982.5/sq mi (1,154.5/km²). The racial makeup of the CDP was 83.51% White, 11.47% African American, 0.12% Native American, 2.58% Asian, 0.13% Pacific Islander, 0.59% from other races, and 1.60% from two or more races. Hispanic or Latino of any race were 2.05% of the population.
There were 5,529 households, out of which 23.9% included children under the age of 18, 43.0% were married couples living together, 10.7% had a female householder with no husband present, and 43.4% were non-families. 34.7% of all households were made up of individuals, and 12.5% had someone living alone who was 65 years of age or older. The average household size was 2.27 and the average family size was 2.98.
In the CDP, the population was spread out, with 20.3% under the age of 18, 7.5% from 18 to 24, 32.1% from 25 to 44, 23.1% from 45 to 64, and 17.0% who were 65 years of age or older. The median age was 38 years. For every 100 females, there were 86.9 males. For every 100 females age 18 and over, there were 84.9 males.
The median income for a household in the CDP was $60,966, and the median income for a family was $75,828. Males had a median income of $46,920 versus $40,802 for females. The per capita income for the CDP was $36,111. About 2.4% of families and 4.9% of the population were below the poverty line, including 3.1% of those under age 18 and 6.2% of those age 65 or over.
Eminent domain controversy
In 2004–2006, Ardmore's business district was the subject of a hotly contested eminent domain battle. A grassroots organization, the Save Ardmore Coalition, along with local businesses and other civic groups,[12] opposed an eminent domain/redevelopment program that would have involved the demolition of historic buildings, in favor of preserving those buildings for other commercial use. In March 2006 the Lower Merion Township Board of Commissioners adopted a resolution disavowing the use of eminent domain for the benefit of private redevelopment projects. The Ardmore battle was also instrumental in prompting the Pennsylvania General Assembly to enact legislation in 2006 restricting the use of eminent domain for private projects.

Source (Wikipedia)
Famous People in Ardmore, PA
Main article: Notable people
Annual Events
ANNUAL EVENTS IN ARDMORE
Ardmore is one of the busiest of Montco's downtown districts with an events calendar to match. Below are just some of the can't-miss annual events held in the heart of the Main Line.
TASTE OF ARDMORE (October 12)
The annual Taste of Ardmore features more than a dozen restaurants, bars, breweries and wineries sharing their best dinners and drinks. The event also includes a pair of taste competitions, one to find the best homebrewer, the other to find the best home cook in Ardmore.
CRICKET CRINGLE (December 1)
Downtown Ardmore transforms into a holiday marketplace during the annual Cricket Cringle celebration. Cricket Avenue and the nearby streets host an open-air holiday market, the area's best food trucks, choirs and musicians, and more.
ARDMORE RESTAURANT WEEK (July)
There is no better time to experience the one-of-a-kind dining in Ardmore than during the annual Ardmore Restaurant Week. The 2016 event featured 14 participating restaurants, each offering a special menu, including special Happy Hour discounts.
ARDMORE OKTOBERFEST AND FALL FESTIVAL (September)
The Ardmore Initiative sponsors this day of outdoor entertainment and food. Seasonal beverages such as Oktoberfest Weiss join traditional foods like bratwurst to offer a tasty break from the action. Younger attendees will enjoy moon bounces, face painting and cookie decorating.

Source (Wikipedia)
Things to do in Ardmore, PA
City Government
Service area in PA
| | |
| --- | --- |
| Aston, PA 19014 | Audubon, PA 19407 |
| Bala Cynwyd, PA 19004 | Bechtelsville, PA 19505 |
| Bedminster, PA 18910 | Bensalem, PA 19020 |
| Berwyn, PA 19312 | Blandon, PA 19510 |
| Boyertown, PA 19512 | Bristol, PA 19007 |
| Broomall, PA 19008 | Bryn Athyn, PA 19009 |
| Bryn Mawr, PA 19010 | Carversville, PA 18913 |
| Cedars, PA 19423 | Chadds Ford, PA 19317 |
| Chalfont, PA 18914 | Chatham, PA 19318 |
| Cheltenham, PA 19012 | Chester, PA 19016 |
| Chester Heights, PA 19017 | Chester Springs, PA 19425 |
| Cheyney, PA 19319 | Coatesville, PA 19320 |
| Colmar, PA 18915 | Creamery, PA 19430 |
| Croydon, PA 19021 | Crum Lynne, PA 19022 |
| Danboro, PA 18916 | Darby, PA 19023 |
| Devault, PA 19432 | Devon, PA 19333 |
| Douglassville, PA 19518 | Downingtown, PA 19335 |
| Doylestown, PA 18901 | Drexel Hill, PA 19026 |
| Eagleville, PA 19408 | Earlington, PA 18918 |
| Earlville, PA 19519 | Edgemont, PA 19028 |
| Elverson, PA 19520 | Essington, PA 19029 |
| Exton, PA 19341 | Fleetwood, PA 19522 |
| Flourtown, PA 19031 | Folcroft, PA 19032 |
| Folsom, PA 19033 | Fountainville, PA 18923 |
| Frederick, PA 19435 | Furlong, PA 18925 |
| Garnet Valley, PA 19060 | Geigertown, PA 19523 |
| Gilbertsville, PA 19525 | Gladwyne, PA 19035 |
| Glen Mills, PA 19342 | Glenmoore, PA 19343 |
| Gradyville, PA 19039 | Hatboro, PA 19040 |
| Hatfield, PA 19440 | Haverford, PA 19041 |
| Havertown, PA 19083 | Horsham, PA 19044 |
| Kelton, PA 19346 | Kimberton, PA 19442 |
| King Of Prussia, PA 19406 | Landenberg, PA 19350 |
| Langhorne, PA 19047 | Lansdale, PA 19446 |
| Lansdowne, PA 19050 | Lumberville, PA 18933 |
| Lyndell, PA 19354 | Montgomeryville, PA 18936 |
| Morgantown, PA 19543 | Morrisville, PA 19067 |
| Morton, PA 19070 | Narberth, PA 19072 |
| Newtown, PA 18940 | Norwood, PA 19074 |
| Oaks, PA 19456 | Oley, PA 19547 |
| Oreland, PA 19075 | Palm, PA 18070 |
| Pennsburg, PA 18073 | Perkasie, PA 18944 |
Hynes Roofing & Home Improvement Contractors Ardmore, PA
Invest with Confidence A+ with money back
The HYNES company is certified from BBB this means that we are always perform good service to our precious clients with
100% satisfaction
Get in Touch
1-610-200-6227
Open Hours
6am – 5pm Everyday
Our Office
© 2018 Hynes Roofing & Home Improvement Contractors Ardmore, PA 19003
119 Sibley Ave
Ardmore, PA 19003
Contractor ID: PA018897
What we Do
Hynes Roofing & Home Improvement Contractors Ardmore, PA as a family-owned and operated construction company since 1974. We provide full-service roofing as well as siding, gutter, window and door replacement services and more. We specialize in helping homeowners recover from hail and storm damage.